Vivianne Sinclaire
Greetings and welcome. Thanks for taking an interest in this website and for allowing me to introduce myself. I hope I get an opportunity to know you!
My passion is to trust my inner "Compass and Calling" and to support initiative-takers to make an impact with their gifts from a new economic and life paradigm. I have lived long enough to experience the wisdom of the signatures of the seven year rhythms of unfolding biographical life cycles. I believe that when we work with an awareness of our emerging soul cycles we can begin to experience more synchronicity and ease in our lives.
Before I share the story of how I came to hear and respond to my "Call", I'd like to describe what I see as the core problems many people face, which is ultimately what led me to my current work. 
Firstly, many people I meet are unclear about what a "Destiny Call or Calling" is, whether they even have one, and need skills to navigate with their inner compass from a sense of trust that they are on the right path.
In addition, many people don't take time to step back and view their lives from a larger context to see the evolving "Call(s)", the message(s), and life lessons that are unique to them. They have untold treasures in their life stories but are often not sure how to "see themselves" from a higher, broader perspective and how to value the lessons that begin to become apparent with some reflection and knowledge of archetypal soul cycles of development. 
Thirdly, I've witnessed many of my close friends and relatives avoid thinking about the legacy they want to leave or they fail to prepare for their crossing because they fear if they put their attention on the finality of their current physical life, they will bring it about. It is just not something they can embrace and talk about. Hence they live their lives day to day in avoidance, without having traveled to view their lives from the summit before they die and when they do, they cross without creating a path and plan for their legacy and crossing. I find that articulating AfterLife Directives can ignite the full appreciation of the gift of life and bring us more "Present" with our heart-felt attention to what really matters in our lives.
Lastly, the motives behind the movement of money are the driving forces behind so many of the decisions that are being made today all over the world – for good or for ill. Though each of us engage in activities that have an economic impact every day, we are largely unconscious of the true nature of money and how we can best come into a collaborative flow and synchronicity with it. We are conditioned by our culture to think that we work for money when in Truth we work for each other and we receive money so we can continue to serve,
The consequences of these issues are that many people don't value the creative genius within them and give the power of their destiny decision-making process over to influences that may or may not serve their unique Calling and destiny purpose for the world. 
In this situation, we can imagine an underlying low grade stress and nagging feeling, that may or may not be conscious that could be expressed something like the following:
"I know I should be doing something different or more with my life, but I don't know what it is or how to restructure my life so I can be free to choose differently."
This is a common plight of many people. They stay in agreement with the current cultural paradigm and if you, as the reader, recognize yourself in all or part of the above description, then congratulations, for your awareness is the first step on the transformational journey of what could emerge next for you.  The modern quest, as I see it, is the challenge and the opportunity to create congruence between your calling, your core values, and your cash flow.
To support you to see your story, hear your call, and make an impact with your message, I'd like to share my story with you of how I came to co-create this site, that is inspired by my connection with Rudolf Steiner, Anthroposophy and my life partner, Eliah. I'll also share why I love to support people like you to have the breakthroughs they are longing to make.
At some point you will be looking at your life from across the threshold and you will ask yourself, Have I loved? Did I fulfill the intentions for my life? How effective was I? What are the consequences of the soul qualities I embodied, the actions I took or did not take, and the economic choices I made?
I had the opportunity to review my life from across the great divide and had the opportunity to return for a second time. That is where my biggest "Call" and journey begins.
If you'd rather skip my story, but feel a resonant call to connect, I'd like to offer you a complementary destiny discovery strategy session, as my gift to you. Together we can explore your life story and the Call inherent in it, the vision for your life, and the biggest challenge you face right now. I'll give you some reflection and share a path, plan and process I have developed for breakthroughs in areas I've mentioned above so you can decide if you'd like to continue to work with me to share your gifts and make an impact. If so, I'd be honored to serve you, if not, we will have gotten to know each other and we can remain friends.
I can be reached directly at vivianne@anthroposophyalive.com.
My Story
Every day I feel blessed to be on planet earth after a near death experience that was a wake up call to the precious opportunities that can only be experienced here while we are with one another planet-side.
At the tender age of 18, I experienced my life and the life of the earth in intimate lucid panoramic images while my body rolled down a mountainside in a van. I still remember how, when the van begin to flip forward, I gathered myself together with unprecedented will and with focused attention, shot right up through my head and out my body through a tunnel of light at an unearthly speed. Once out the other side, I immediately felt relief and peace and thought to myself, "so this is what it is like after death?". I'll do my best to describe my experience the best I can with earthly words as follows:
After emerging from the tunnel experience, I am in an expanded body-free timeless state and I begin to feel a reverence, awe and wonder growing within me as I perceive the panoramic images of my life and the the multiplicity of interactions and interconnections I have had with plants, animals, and human beings. All of it is alive in intimate detail and nothing destroyed but lives on in my soul and the souls of others. I am engaged and fascinated because I now understand so much that had eluded me from my limited body-bound consciousness. I can now perceive the impact of who I "was being" from inside the soul of the "other" and what their true intentions/gifts were/are for me. 
What I am most interested in from the other side was the quality of love that that is present in varying degrees as I view my life and relationships. It now shows up in degrees of an inner radiance and warmth between my soul all that I engaged with – including plants and animals which I now see and understand from a much more colorful dynamic perspective.
I realize at my core I am a being of immeasurable love and the love that I now Am becomes a force of perception, connection, and conscience in my life review. 
I see that every gesture, vocal quality, and economic exchange has a resonance and impact that goes on to enhance life and love for ourselves and others or diminishes the quality of life and love. I see how important our capacity to choose moment by moment is and how sleepy most of us are to our "inner compass" or conscience. I now know that conscience is honed through wholehearted attention in thought, word, and deed. By becoming more wholeheartedly awake, we naturally develop soul capacities that allow us to begin to move much more intuitively through the world. We know we are on track when synchronicities begin to happen.
I experience three essential Calls from the Threshold which lead me to  say yes to return to my body to be here with you. The three, when brought into congruence become One Call.
The first Call is: Earthly life provides an opportunity to cultivate Love amongst ourselves and in relationship to our given resources. I see that Love is the ultimate currency and I feel an innate "Call" or longing to further develop my Love capacities. As I view my life, I am disappointed at how weak my love capacities are compared to what I now know is possible. I see that Love in action means being conscientious with all of our communications including how we steward our cash flow.
The question forms itself: How can our economic life be restructured in the earthly world as an embodiment and reflection of the generative forces of Love and respect for each other and our given resources? 
The second Call is: Our bodies and the earth are precious and have a spiritual dimension of untold wisdom.
The question forms itself: How can we co-create in congruence with that wisdom to best care for our bodies and the earth from an attitude of gratitude for all that we have been blessed with?
The third Call is: I realize that each one of us carry intentions for ourselves and a vision for our lives before we incarnated.
How much are we willing to create the conditions to live with the faith that each one of us can be guided by our inner conscience, that soul longings can helps us refine our True North each day? Can we step out of the old paradigm of employment and working for money and know in our inmost being that we can each experience that "I Am a source of Invisible Health and Indestructible Wealth"? and that we are here to work for each other and to care for the earth? How can our relationship to money serve us to become conscious of our inter-relationships?
These Calls, Questions, and Longings in my soul resound as I see the impact of various scenes from my biography which I will not go into here but would be happy to share in more detail in our programs. Here are a few by way of example:
I see the vulnerability with which we incarnate into the earthly world with as newborns. I see the impact of the toxins I was exposed to and the impact of not being breast fed but fed corn syrup and canned milk instead. I see my mother's intended love and care without the wisdom of how to practically implement that love.  As a result, I came into life with a high stress and toxic load which created an underlying feeling like I was not worthy or able to live up to my life and its demands.
I see my father's very stern and serious statement to me at the dinner table one night when I am nine years old.  As a respected banker he said to my younger brother and I that "we never share about money or our finances with other people. That is private and something we just don't talk about." I see his good intentions of wanting to protect us and to live up to his own confidentiality vow as a banker and also his inability to see the real currency that weaves between us that can become transparent and more potent through vulnerability and opening to share with others. As a result of his admonitions, I see how I began to feel fear around money as something taboo.
At age 13 my father and my mother divorced and my mother had many conversations with my brother and I that she was grateful for all that our father provided for us but it was just "barely enough" for our basic needs. She showed us her bookkeeping down to the penny and she asked us to help her to be frugal with toilet paper, soap, water, food, etc. As a result, I began to assume an attitude of "not enoughness" in regards to resources.
As a result of the impact of these lessons, from the "other side" I see that my love capacity is shrouded, dim and not very developed. This is painful for me to witness and I long to return to my body and earthly conditions to heal my life from the perspective of the knowingness of who I Am in my essential nature which I now experience as Love which seeks Wisdom and Strength through vulnerability.
As a result of this longing and Call, I am able to turn my attention toward my body lying on the ground in the shattered glass on the steep mountain embankment below amidst the wreckage of the accident. As I viewed my young body with my spiritual eyes, I felt vulnerable and a lot of love and compassion for myself and the body that had served me. I wondered "who will care for my body?" .  
I intuit that the memories and the lucid imaginations of my entire life which I feel privileged to experience are intimately connected with my body. My earthly age is only 18 and the thought never occurred to me to create documents for how I wished to be cared for in the event of physical death. That is when I heard the option that resonated wholeheartedly within me, "You can (care for your body and re-embrace your life) if you choose". 
Though in awe with what I was able to witness on the "other side", when given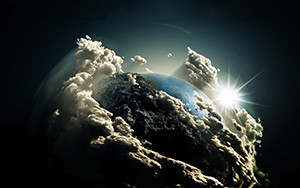 the option to reclaim my life, I said "yes" with my whole being because "from across the Threshold" I could see that all the beauty and majesty I experienced was intimately connected with Earth evolution. Earth was where the action and learning takes place – to learn to love in congruence with the wisdom within and about us. In an instant my consciousness was looking from within the body out rather than from without in.
From the Threshold, I could see my friend Dotty, who was in the van with me, as she paced around my body and encouraged me to get up. I longed to talk to her and to check in with her to see how she was.
No sooner than my inner "yes to return" had formed itself within my soul, I found myself on my back looking up at Dotty. I could hear her now with my earthly ears, she said, "Get up, I smell gas. We've got to get away from this van."
Though I heard her and longed to respond, I could not. I lay there feeling disconnected from my body. I couldn't speak or move. I thought for sure I was paralyzed. In a herculian act, Dotty lifted me up, stood me on my feet, shook me and said, "Come on, let's go. I can't leave you here."  I searched to find my feet and was able to stand as I slowly regained my semi-integrated connection with my body, and was able to speak and move.
Upon my choice to return to my body and earthly life, I desperately longed to integrate the clarity of consciousness, the radiance of love and the living imaginations I experienced while across the Threshold with my new second chance to live bodily experience.
In the ensuing weeks, I inwardly fervently and vulnerably prayed for help to bridge the "gap" from the lucid wakefulness I experience on the other side with the pain, woundedness, and head injuries which made it difficult to embody consciousness at all.
I lost everything in the accident: All my clothes got contaminated from battery acid, my wallet and purse were nowhere to be found and had probably rolled down the steep mountain embankment. I had no earthly money, no vehicle, no clothing except what I was wearing, no food, and my body hurt all over.
Though I had nothing outwardly, what I did have was the experience of who I Am in my essential nature and my experience of the spiritual counterpart of earthly life. And I followed and trusted a Call now. That Call has been the lodestone and guiding star that sent me on a long search that continues to evolve to this day: to care for the earth and my body as the wisdom imbued wonders that they are and to honor Love as the true currency latent within us that can be reflected with transparent bookkeeping in a new associative economy that we can all take responsibility to initiate and create.
I then began to experience a series of what I considered at the time to be "miraculous" events. I was gifted money to make the journey back to my family by a bellman in a hotel who sensed I was in some kind of trouble and offered to help me out. Upon my return home, I was able to find a job as a motel manager which provided me with a nice apartment and a salary that covered my basic needs. I went back to university as I "followed the breadcrumbs" and  my "inner guidance" to my future and current partner, Eliah and the work and guiding genius of Rudolf Steiner. I was 18.7 years old at the time of the accident and was deeply appreciative to encounter Anthroposophy and my partner, Eliah, who shared so generously from his understanding of Anthropsophy before my 19th year. Eliah was already well versed in his studies of Anthroposophy and was extremely patient to answer all of my questions, which was such a relief and confirmation for me to understand what I had experienced from a spiritual scientific perspective.
I owe the strengthening of my life forces to the wellsprings of Anthroposophy and its application in my life. Steiner's work continues to support me to understand my Threshold experience, how I came to be here, and how to act in congruence with my spirit  – from the raising of our family to understanding what money is and how to steward it from a new perspective.  I am grateful for all the healing conversations Eliah and I have been able to have over many decades and grateful for all the insights I've gained as a mother of two freedom-loving, generous, and entreprenurially awake children who are now young adults. It has been a joy to witness them both unfold their talents and continue to develop and evolve their businesses. I am in awe of their emerging individualities as I witness them grow through their trials and triumphs.
I chose an entrepreneurial path when I married Eliah. We have definitely had financial highs and lows and lots of life lessons and learning curves. Entrepreneurship for me, is the most rewarding and challenging path we can take to share our gifts with the world and make a contribution from our life experience or expertise.
A short time after my return to my body, destiny led me to a direct experience of a woman by the name of Nacy Jewel Poer who supports (to this day) families in her community and around the world to care for their loved ones at death from her anthroposophical understanding of that our bodies, souls, and spirits go through at the threshold between life and afterlife. I also met a Christian Community Priest, Reverend Werner Hegg, who taught me why I felt vulnerable while on the other side as I wondered how my body would be taken care of and who would care for it. Both Nancy and Reverend Hegg gained much of their inspiration from Rudolf Steiner as well. I learned and observed first hand through my ensuing work with conscious death care in community life, from the indication of Rudolf Steiner, Nancy, and Reverend Hegg, that it takes roughly three days for us to re-live our life experiences which are intimately tied up with our "life body" which permeates the fluids in our physical body. Like the caterpillar, as chrysalis, we totally work over our life and bodily substance to emerge with new faculties of consciousness for our journey in the Afterlife. We need a protective space for approximately three days to reclaim our life experience from the body that has served us. I know now that it can be helpful to have people "hold the space" with and for us as we extract the most valuable treasure from our life on earth and the only thing that we can take with us to the "other side" – our life lessons.
My heart goes out to all the people who cross from earthly life to spiritual life and who are not prepared for what they would experience and who had not made plans for the care of their bodies and souls after death. For that reason, I am called in part, to support people to live from the power and potency of articulating their afterlife wishes. I trained with financial planner, Henry Abts. before he crossed, who is the one who brought the Living Trust to the light of consciousness in America and established a network of attorneys to support those of us who saw the value of what he created as a complete set of documents as legal forms to articulate your right and rites for all aspects of life – from home ownership to business vessels, to health care, to care at death. If you don't claim your rights, someone else will do it for you and you will not have the same freedom to choose once on the other side. I have actively engaged in helping community members care for their loved ones at death and have come to realize the importance to support people to create their Threshold Care Circle and document their wishes BEFORE they cross. I have too many close colleagues, family, and friends who have died without making conscious choices and I have felt extremely remorseful that I was not more persuasive with them.
It has been a long healing journey since my NDE and my doctors have told me that whatever I am doing, I should be sharing my process with others because they have never seen so much consistent improvement without medicines, surgery and/or expensive treatments. After the accident I was very sensitive and barely able to connect with my body and have had to consciously relearn what many people take for granted in their everyday lives – like getting into my body in the morning and getting out at night and how to digest foods and experiences! I have successfully met and overcome so many challenges, including the rapid and successful healing of pervasive cancer initially diagnosed over 20 years ago. Blood tests confirm that my life forces continue to grow stronger and more organized with age, which, I am told, is a rare occurrence. 
As I said earlier, I owe the strengthening of my life forces to the wellsprings of Anthroposophy as a path of knowledge articulated by Rudolf Steiner and its application in so many areas of my life. I have been a member of the Anthroposophical Society for about 28 years, the School for Spiritual Science for the past 16-17 years, the Social Science Section of the School for Spiritual Science for about 15 years, and the Economics Conference for the past two plus years. These social affiliations are meaningless as far as credentials go, but I have kept up with the pulse of the Anthroposophical movement in these areas of development. For me the social and economic arts are the highest arts and the areas where the most healing in our culture is needed.
In Steiner's view, our economic transactions reflect and reveal the ethical insightfulness (or not) of consciousness with which we act and the way we steward our cash flow shapes our karma.  In his lecture series entitled, The Human Being as Symphony of the Creative Word, Steiner makes the comment that the majority of karma we take with us across the threshold is from the result of the unconscious impact of our economic transactions.
Futhermore, in Steiner's Karmic Relationships Lectures, Vol. 4, lecture 10, he states that we will fulfill and meet our karma as we find our initiative out of Anthropsophy to meet the crises we currently face.
I believe true healing comes when:
We become resonant with our highest possibility in all areas of life through seeing "the end from the beginning"

We muster the courage to follow our "Calling" into the unknown on a daily and nightly basis. 

When our cash flow reflects our core values 
I find that true healing takes courage, commttment and congruency with wholehearted participation in all areas of life.
My calling and my initiative is to support you to come to value Your Story, Your Life Lessons, and to engage in an Initiative that honors your Calling, helps you make an impact and creates cash flow congruent with your core values.  I know in my heart, without a doubt, that we are meant to create a new culture with and for one another at this critical juncture in our evolutionary journey. This is only possible if we each step into our lives wholeheartedly and have the courage to follow our calling with spirit vision that is grounded in a new associative economic money paradigm.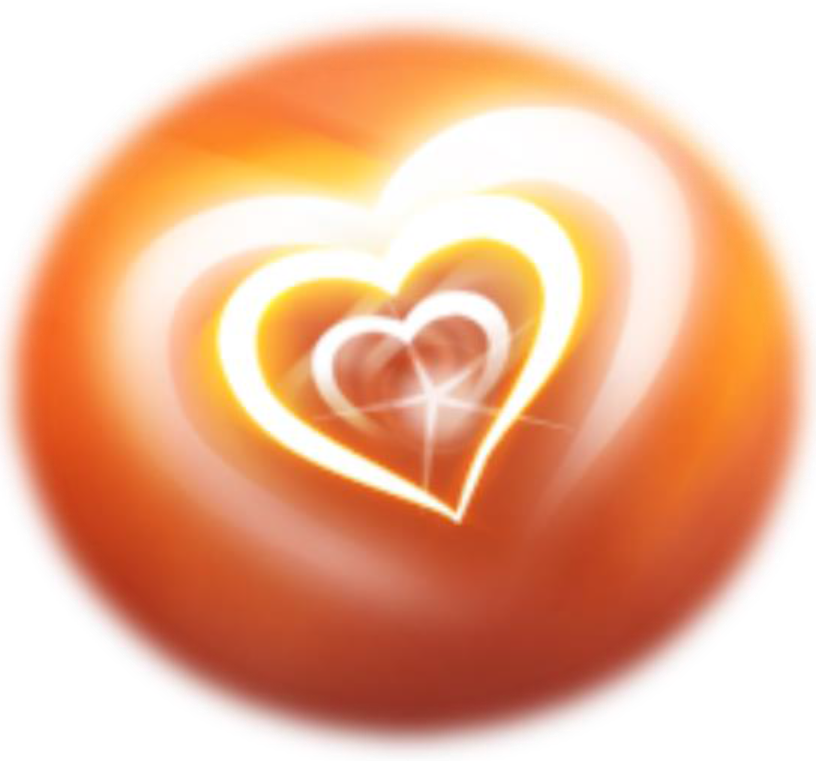 Through wholehearted awareness, our whole being becomes a new sensory organ for the awakening of destiny so that our individual destiny and initiatives may be a contribution to the destiny of the times. Eliah and I believe this is the initiation challenge of our time and what is being called for to reverse the tide of materialism and destruction. This is an entrepreneurial path and there are daily lessons and learning experiences. That part of ourselves that wants power, control, and certainty does not always let go easily. Being in love and service to a higher possibility will eventually win because it is so much more fulfilling.
My Gift Offering to You
If you feel called to have a listening ear to explore possibilities for yourself, I am willing to "hold circle" with you for free deep dive destiny and soul cycle discovery session to help you uncover and aim for a breakthrough with your biggest challenges on your destiny path – whether it be in your health, threshold care, relationships, or business. It may just be the next breadcrumb you need on the path to your highest calling.
I look forward to how I might support people like you to connect with your soul calling and to step into the most potent possibility of what you can bring forth at this pivotal time in humanity's evolutionary journey. Each day is a mystery and a gift and each day we can count on our souls to reveal to us next steps – if we know how to "see" and "hear" what is being asked of us.
I welcome you to connect with me at vivianne@anthroposophyalive.com
To make the most of your session have your questions, your challenges, and what you long to create ready to share!
Where two or more come together in the spirit of mutuality, more is possible.
I hope to meet you!
* About my name: I understand now why people in the past often changed their names after crossing various thresholds in their life. Like a caterpillar, I have undergone many metamorphoses and with each metamorphosis have shed a name! My birth name was Bonnie Bennett! which made me cringe as a child. I begged my mother to help me change my name but she was reticent and thought I would grow out of my dismay. After I married Eliah, I gratefully let go of Bennett and became Bonnie Passafero. I still felt incongruent with Bonnie so at a particular turning point, I changed my name to Rose Passafero.
Then a few years ago, I met a fascinating individual by the name of Clayne Conings who specializes in coaching people how to choose a name that is resonant with their spirit and supportive of their aims in life. How often do we say " I am ——" to whatever our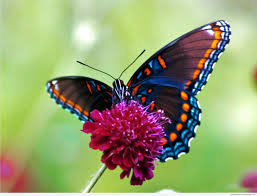 name is. Our name is intimately connected with our I-being. If we associate our I-being with a name that does not resonate with our spirit – it can create a dissonance that can create extra stress to overcome. Clayne was highly accurate in his assessment of my life up to that point with the various names I've worn. With his help I made one last metamorphosis and shed the name Rose Passafero to become Vivianne Sinclaire, which, Clayne assures me, is resonant with my life aims.