Join Us on Your Money Journey!
Money Unveiled
Freedom through Form and Financial Literacy
Distance Learning Program
With Arthur Edwards
Develop Associative Economic Skills and Capacities for Personal, Entrepreneurial, Organizational,
and Community Life 

As we Explore Rudolf Steiner's Economic Insights
From Paradigm to Practice
Scroll Down to Learn about the Six Steps towards a New Economic Outlook  
Or Sign up to be Notified when Registration Re-opens
By Entering Your Name and Email Address Below:
You'll receive an email in which you'll need to confirm your interest within a few minutes of signing up for the notification. If you don't see it, kindly check your spam folder, or if you use Gmail, your promotions folder!
Program Preview and Course Synopsis 
Crisis without End?
The economic crisis is an invitation to do things differently, but before we can act differently we need to see differently, above all to think differently! In his economics course Rudolf Steiner outlined what challenges faced humanity if it continued with an outmoded economic thinking and described what was needed to restore health and balance. His description is more relevant than ever but still insufficiently understood as to its hows and whys. He spoke of association, ageing capital, three kinds of money and capitalizing capacities … but where are examples of these things to be found?
In Our Hands
As the (still current) 2007 crisis shows, humanity's economic thinking has failed: leaving in its wake wealth disparity, environmental destruction, unpayable debts, soulless work and a plethora of phenomena that all lead back to the money question. The responsibility for this does not stop with finance ministers and central bankers but is now in all our hands. How do we understand this and what do we do with it so that we can contribute to the solution rather than continuing to be part of the problem?
Six Steps Towards a New Economic Outlook
We need to change paradigm so that our own thoughts, deeds and arrangements are informed by an associative understanding of the economic process. Then we can give effect to true pricing, investment can be based on capacities, and creative life can be funded. In this way the problems of poverty, illusory capital markets and materialistic culture can be addressed. If we continue on the road we are on, we will only have more of the same. The Money Unveiled course offers an opportunity to inform oneself, to share with others and to take responsibility in association for our common future. Over six sessions there will be an opportunity to learn new content, discuss, provide examples and have one's questions addressed.
Money orients us in obvious, but also in discrete, ways and these translate into how we 'organize' the world around us or are 'organized by it'.
You're invited to join the Money Unveiled Course to take a step to better organization! 
Overview of the 6 Steps in the Money Unveiled Sessions-Modules:
1) Our Situation & The World Today
Gaining perspective: the world today – our economic challenges
The questions we carry
Participants' projects and circumstances
Social, financial and environmental problems in relation to the economic realm.
Paradigm change – the challenges of new thoughts and deeds
2) Money & Accounting – Through the Looking Glass
Money as key
Real and illusory views
The need for fundamental financial literacy
 Accounting – 3 aspects
 Double-entry: through the threshold
3) Forms and Process – A support or an obstacle?
The sovereign individual
Project finance – capital in service
Business forms and contracts
Profit and non-profit
Rhythm and finance
4) Initiative, Capital, Trade
Financial planning
Finding our economic partners
Intuition and initiation
Balance sheet consciousness
Forms of capital
5) Wider Questions
Remuneration
Ownership
Investment
CSA
Land labour capital as factors of price formation
Biographical considerations
6) Associating
Associative circles – practical steps
Getting grounded – Meeting through accounts
Partnering with others
Consciousness and reality checks – accounting as a touchstone
7) The Aims of the Money Unveiled Program
are to support you to:
š Inform yourself to change your economic thinking
š Equip yourself to transform the world in the way you meet it
š Project management through associative financial planning
š Enact macro deeds through micro deeds
š Enhance your creativity – see the living reality of a balance sheet
š Learn the significance of double-entry bookkeeping – a rite of passage
š Practice associating through accounting consciousness
Get to grips with pricing and capitalization
Sign Up and Receive a Private Consultation: Arthur has generously offered a bonus private personal, business, or organizational consultation for those enrolled in the program as long his scheduled permits.
The Consultation and Program may be the next step to support you to create your life, your initiative and our world from a new money paradigm.
Many thanks to those of you who participated in the pilot project conversations and to those who have already made the committment to take next steps!
The Leading Themes for the Monthly Live Support Sessions will, in part be designed from incoming questions between Circle sessions. So you'll have a chance to get your questions answered and learn from other peoples' questions and circumstances as well.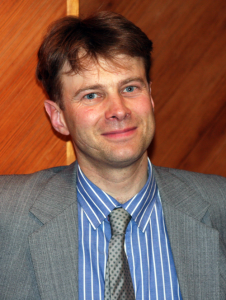 Arthur Edwards is known for his short, impactful presentations about associative economic principles and practical questions of destiny that include family, business, project finance and organizational endeavors.
Arthur currently offers courses and coaching in economics and financial literacy to farmers, educators, entrepreneurs, and young people. For the last 8 years he has been the editor of Associate!, a monthly journal dedicated to associative economics. In 2008 he completed a Research Masters at Buckingham University entitled 'Three Kinds of Money: Rudolf Steiner in the history of monetary economics'. Arthur is married with 2 children and lives in the UK near Bristol.
Arthur's skills as an economist include not only the ability to discern the individual and macro economic problems and get to the heart of them, but also the ability to hone in on a specific situation, whether individual, business or larger institutions, to offer hopeful new directions for those willing to engage with new ways of thinking and being with money.
During the Monthly Support Sessions, Arthur will be joined by Eliah Rael, Money Biographer and Consultant, facilitators, and initiative takers who will share from their experience to provide various perspectives and widen our awareness of what is working around the world.
Arthur will be available for laser consulting during the question and answer monthly support sessions so you'll have an opportunity to get your questions answered and learn from others too.
Sign Up to be Notified when Enrollment Re-Opens 
Be sure to add as a contact to your email client.

Thanks in advance for your interest and support. We look forward to meeting you, hearing about your initiative, and the potential for new social and economic synergy.

Gratitude for Financial Awakening:
"I'm writing to let you know how HUGELY I appreciate Arthur Edwards' cogent, succinct clarity.
He was immensely helpful in answering my question about gift money (as one of the three kinds of money).
He awakened profound perspectives in me about how the wondrous economic realities Steiner revealed could permeate throughout human life. 
I hope it doesn't matter that much in the huge scheme of things how long it takes for more of humanity to awaken to these truths. For now one can, of course, do ones best to observe such principles at work plus attempt to practice them, in however minuscule or larger ways they may be able to manifest."

Dr. Bob, Physician, N. California
Some of the Topics for Exploration in our Money Unveiled Circle Sessions Include:
The currently accepted world economic paradigm and its consequences for us personally, globally, and ecologically

What a new paradigm would look like in the initiatives we may be involved with and/or in our personal financial transactions and choices.

Financial Literacy from an Associative Economic Perspective

Initiative or Project Finance

The Question of Land Ownership

How can Community Supported Agriculture be Re-imagined

Business Forms and Collaborative Contracts of Association

How to Meet Associatively

The Questions that arise around the Bylaws of Non-Profit or For-Profit Corporations

Double Entry Bookkeeping as a Threshold Experience

Initiative as an Initiatory Experience

and More!
The Money Unveiled
AE Circle Call Structure
1) Content Synopsis of Previous Presentation by Arthur 
2) Dialogue and Questions Arising 
3) New Content
4) Discussion
5) Further Questions
6) Summary
Questions or Requests will be Welcomed that members will be able to submit to Arthur by email between sessions which he will take into consideration and weave them into a coherent presentation.
Networking will be encouraged. You will have the option to share contact information for interaction between sessions and local meetings and conferences will also be encouraged.